Fuchsia forever rose with heart in glass bell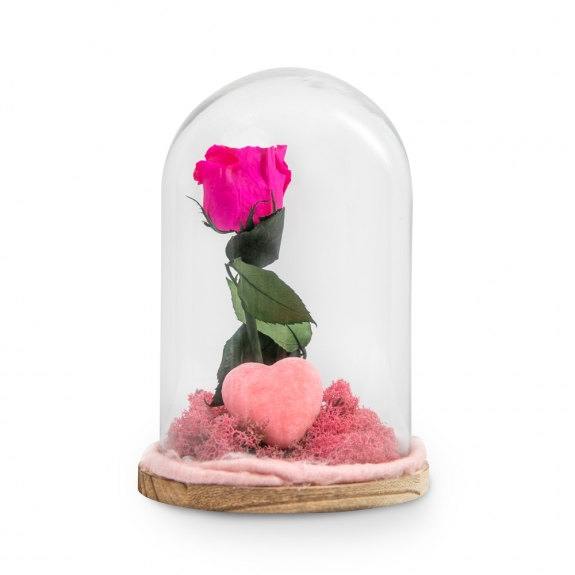 Have you been looking for something special that will last for years to offer to your loved one?
The solution is found in this product. What is more special than an forever fuchsia rose, decorated with a pink heart, protected in a glass bell.
Dimensions 22 x 30 (width x height)