Red bouquet with roses hypericum and gerberas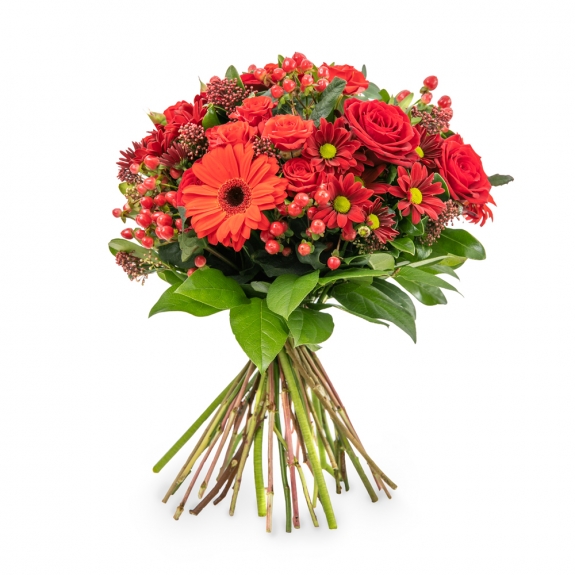 Make someone's day by send him/her a bouquet of fresh red roses, gerbera and Chrysanthemums. 
Accompany it with a plum, chocolate and of course a nice greeting card.
Dimensions:  45 x 35 cm (height x width)
Premium option makes the bouquet even bigger and more impressive. The new dimensions are 46 x 40 cm. (height x width)
There are no reviews for this product.