Bouquet of hydrangea, roses and chamomile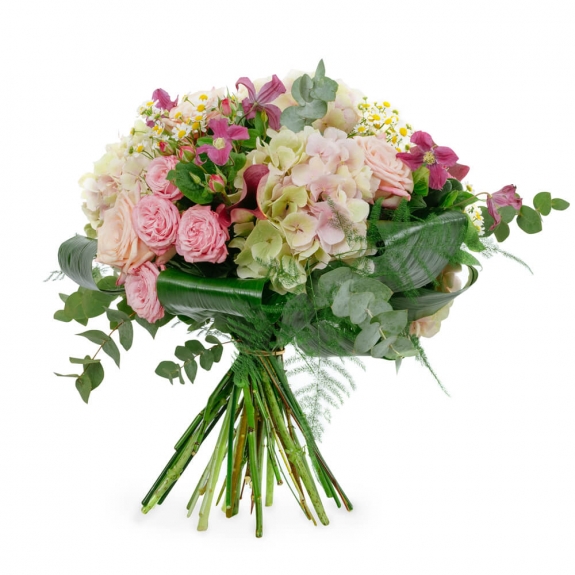 A pink impressive bouquet with hydrangea, roses, chamomile and eucalyptus.
A gift that will draw the attention with its size and colours.
Accompany it with a plum, chocolate and of course a nice greeting card.
Dimensions: 46x40 cm. (height x width)
There are no reviews for this product.