Rich composition with flowers and wines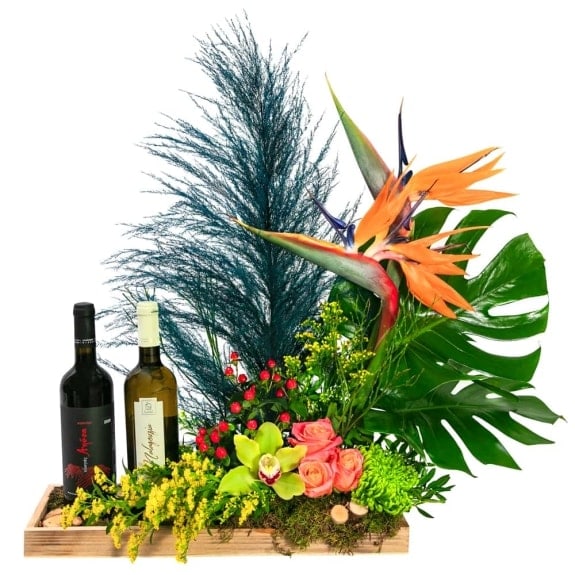 Rich composition with roses, orchids, solindago, pampas and two red and white wines, on a wooden tray.
A double gift that will impress every recipient. He can decorate his space with beautiful flowers and enjoy the wines that accompany them.
Dimensions: 60 x 60 cm (width x height)
There are no reviews for this product.