Red forever rose with feathers in glass bell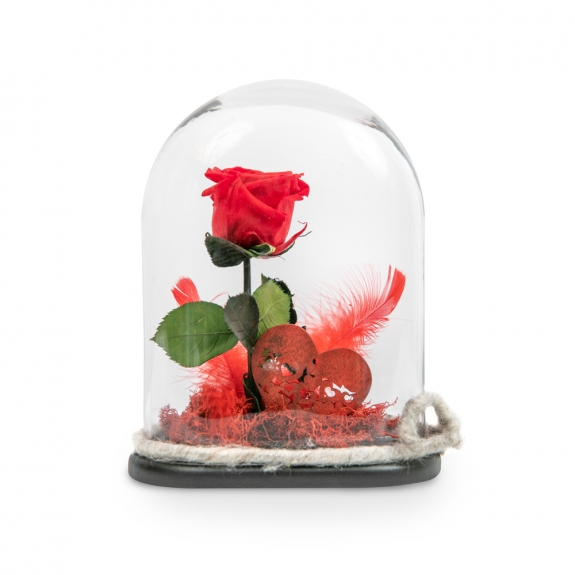 Looking for something special to offer to your loved one?
A beautiful gift for your loved one is this forever rose in a glass bell.
This one is decorated with down and a wooden heart, protected in this beautiful glass bell.
The forever roses are specially processed at very low temperatures for their juicing, which helps to maintain their color and appearance for many years.
Dimensions 20 x 25 (width x height)