Fuchsia forever rose in glass bell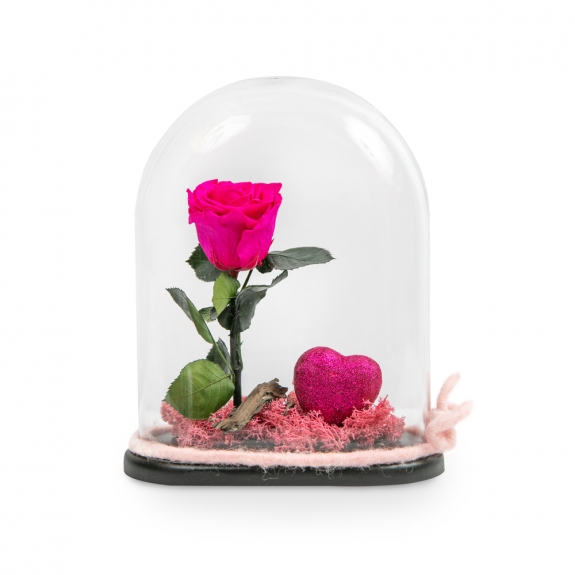 A beautiful and impressive gift for your loved one is this forever fuchsia rose in a glass bell.
It is a very special decoration for the office and home that the recipient will surely enjoy.
This one is decorated with heart in the same color and protected in this beautiful glass bell.
Dimensions 20 x 25 (width x height)