Rose Panda Bear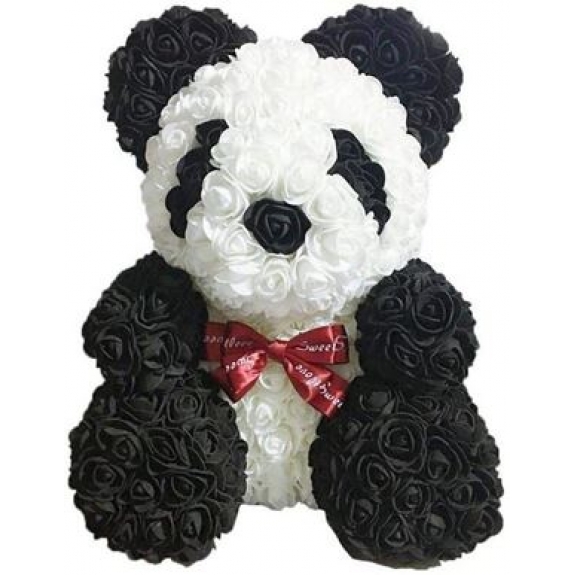 Everything with synthetic roses is an original gift proposal to express your feelings on the occasion of an anniversary, birthday (or name day) or Valentine's Day!
If you want to make a gift to your loved one and you are thinking of flowers or a teddy bear, then this proposal combines both!
This product is offered as a gift both individually and in combination with a hug of flowers (a flower arrangement or a bouquet).
Dimensions: 37 cm (height)
There are no reviews for this product.