Face with red roses and black details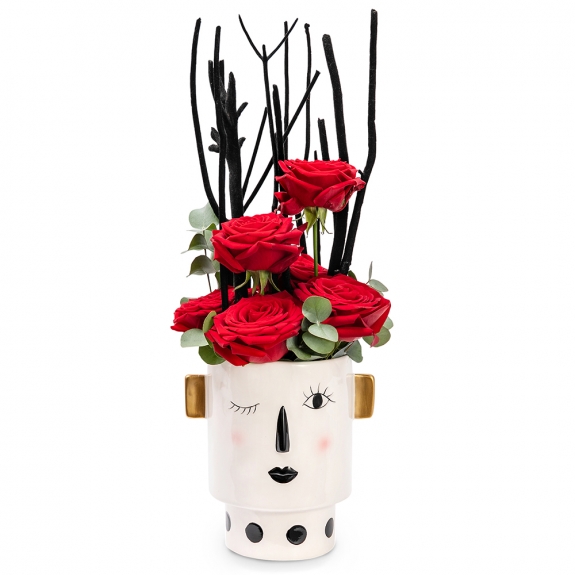 The red color is characterized as the color of love, the white color of peace.
This creates a calm feeling in the recipient of the gift.
At the same time, the figure and the details that are like a painting are impressive.
Dimensions: 20 x 50 cm (width x height)
There are no reviews for this product.