White orchid phalaenopsis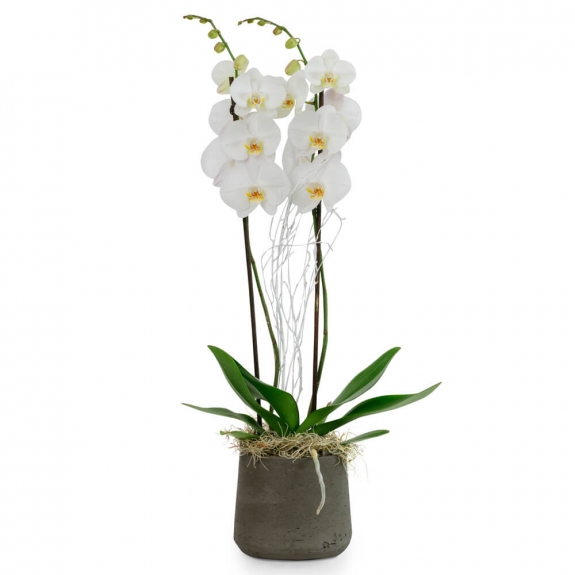 Orchid is one of the plants that looks beautiful in every place and draws the attention with her unusual flowers.
A white orchid phalaenopsis  is a gift for every occasion and by a stone pot it will make the most demanding recipient impressed.
Dimensions: 70x 17 cm (height x width)
There are no reviews for this product.