Plants arrangement in a low glass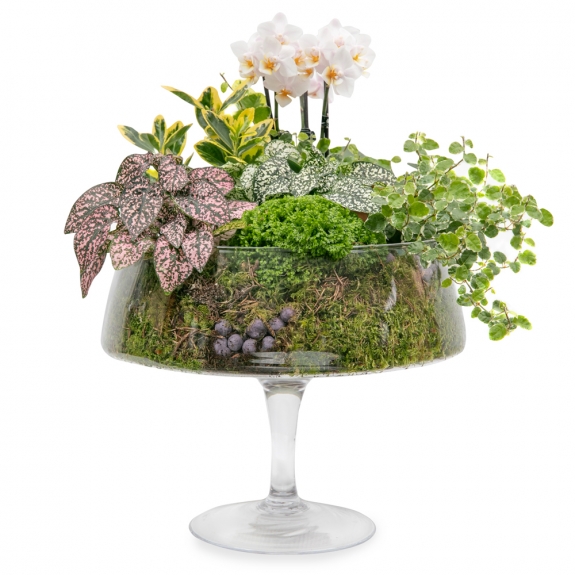 Plants arrangement with orchid and many tropical plants in a low glass.
The plants need to be in a bright room and not having too much water, because the glass does not have an holes for the water.
Dimensions: 20 x 30cm (width x height)
There are no reviews for this product.