Pink phalenopsis on a cerry dark fiberstone base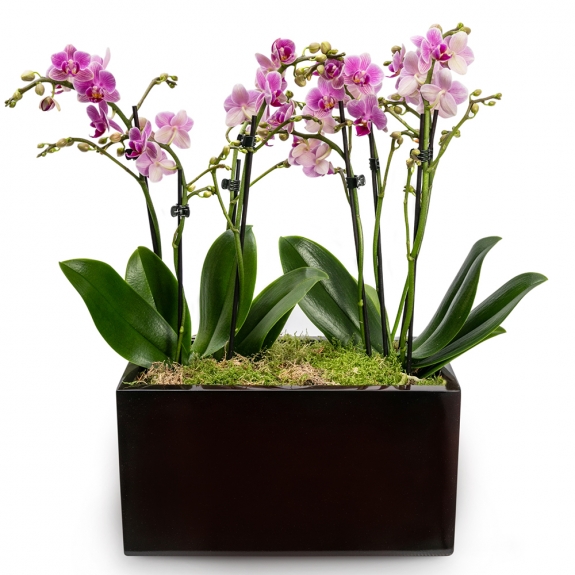 The phalaenopsis orchid is an indoor plant, which we often choose as a gift to ourselves and our loved ones.
The color, although pink with dark cherry pot, is neutral and ready to decorate a space.
It consists of two plants, which you can take care of by reading about the care of the orchid.
Dimensions: 40 x 45 cm (width x width)
There are no reviews for this product.