Phalaenopsis orchids in a ribbed pottery pot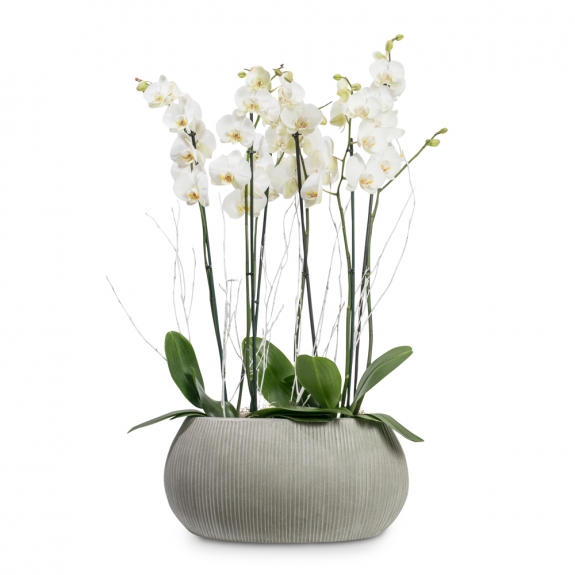 Three phalaenopsis in a ribbed pottery pot.
Orchids do not need soil as they grow on other trees.
Instead of water them the classic way, we can spray them with wateron their roots once a week.
They need light but not in a direct way.
Dimensions: 47 x 86 (width x height)
There are no reviews for this product.