White Phalaenopsis on a face vase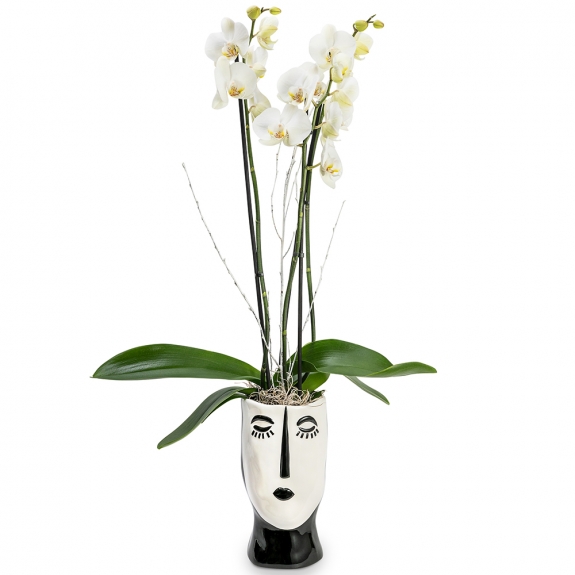 The orchid is a tropical plant, elegant and beautiful.
The white color of the orchid, as well as the black and white of the pot, can easily decorate any space.
The figure of Frida Kahlo gives elegance and uniqueness to the space.
A gift for you and your loved ones that will surely impress and will be unforgettable.

Dimensions: 45 x 80 cm (width x height)
There are no reviews for this product.